Stewart Lee
What Would Judas Do?
gfs-16This download is all that remains of Stew's ace theatre show.
WHAT WOULD JUDAS DO? Was first performed in the autumn of 2006 at Battersea Arts Centre as one of their enormously important, work-in-progress Scratch Nights.

The idea was to know the story of the last week of Judas' life as well as possible and then kind of throw it away, and tell it anecdotally, like someone remembering a series of events.

These three, not terribly hi-fi, recordings are all that remains of What Would Judas Do? They are about 20% different from each other.
Stewart Lee
What Would Judas Do?
Purchase Options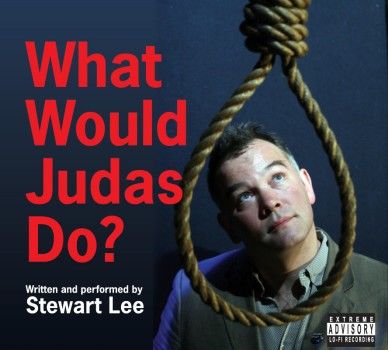 More from Stewart Lee
Further Info
Technical Info
running times
Friday - 69 min
Saturday - 59 min
Sunday - 56 min
Download Version Info
Friday's show 78bm - 69min
Saturday's show 67mb - 59mins
Sunday's show 65mb - 57mins
Download Info