"Wil Hodgson: A Hatful of Hodgson" has been added to your cart
Wil Hodgson
A Hatful of Hodgson
gfs-30So there's this man and he walks into a pub
Wil Hodgson's stories often sound like they might be told leaning on the bar with a pint in your hand, so where better to film his second DVD than the lounge of The Three Crowns - Wil's actual local pub? Well, we couldn't think of one, so the GFS team jumped into Chris Brown's estate car and headed for Chippenham.

The show we recorded melds his 2009 Edinburgh show Punkanory, with other stories from his repertoire, whilst we drank real ale in front of a cosy fire.

We've also got a packed bonus disc for you. It features a preview from the Frog and Bucket, and almost all of a preview from Buckles, Chippenham's favourite chip shop. And if that wasn't enough, we are also led on a sight seeing tour around the locations Wil talks about in his show. More you say? Well - how about WilFacts TM? Where we present an optional subtitle trivia track that plays along with the video.
Wil Hodgson
A Hatful of Hodgson
Purchase Options
ON SALE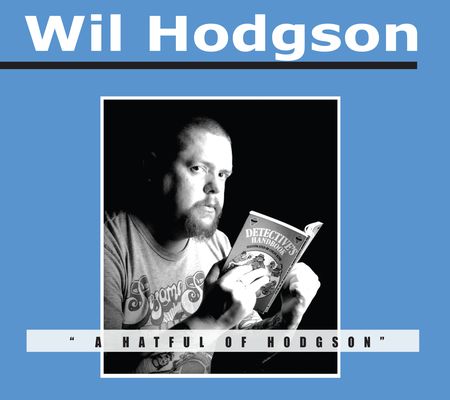 More from Wil Hodgson
Further Info
Technical Info
Running Time - 1hr 40min
Extras - 2hr 2min
DVD9 - 16:9
Region 0 - PAL
Stereo - In Colour
Discs - 2
Download a Large DVD Cover
Download Version Info
A Hatful of Hodgson
running time - 1 hour 40 mins
part 1 - 437mb
part 2 - 498mb
mp3 audio - 121mb


Extras
Chippenham Walk
running time - 11min
filesize - 126mb

Chip Shop
running time - 41min
filesize - 482mb

Frog and Bucket
running time - 55min
filesize - 504mb Download Info