Stewart Lee
The Jazz Cellar Tape CD
gfs-33warning - poor material primitively recorded
We would like to present a 27 min poor quality, but historically important, documentation of Stewart Lee's first recorded set.

In order to give some gravitas to the cd, we've packaged it in a little gatefold sleeve which includes a newspaper review of the gig.

Also in the package is a poster which features a picture of Stew when he was young and beautiful on one side, and a facsimile of the original publicity for the gig on the other.
Stewart Lee
The Jazz Cellar Tape CD
Purchase Options
SOLD OUT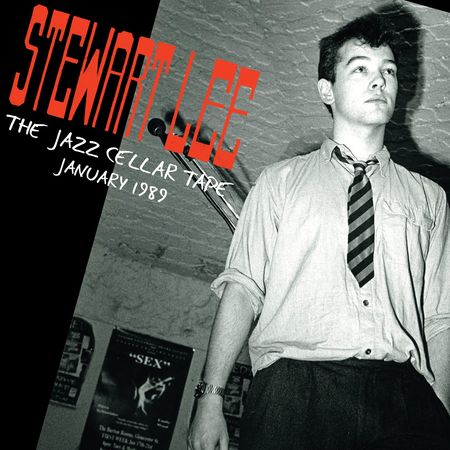 More from Stewart Lee
The Jazz Cellar Tape CD clip
Buying this CD entitles you to a free download of the show. Details are sent in the order confirmation email.
Further Info
Technical Info
running time - 27 mins

poster is small and double sided