MJ Hibbett (and Steve)
Hey Hey 16K
gfs-68
In 2004 indie legend MJ Hibbett had one of the world's first ever internet viral hits when b3ta.com's Rob Manuel made a video for his song Hey Hey 16K.

Now, over several years later, he's used the song as the basis for a two-man musical where he goes back in time to meet the teenage version of himself, played by his friend Steve.

The show features home computers, time travel, advice on beer, a biography of Ada Lovelace, a metric tonne of songs, tap dancing, dad jokes and maybe even a happy ending.

As well as the full length stage show, this DVD includes the original Hey Hey 16K animation, behind the scenes clips and the three ZX Spectrum programs we used for the titles.

It's also well worth looking at the pdf download of the big cover.
MJ Hibbett (and Steve)
Hey Hey 16K
Purchase Options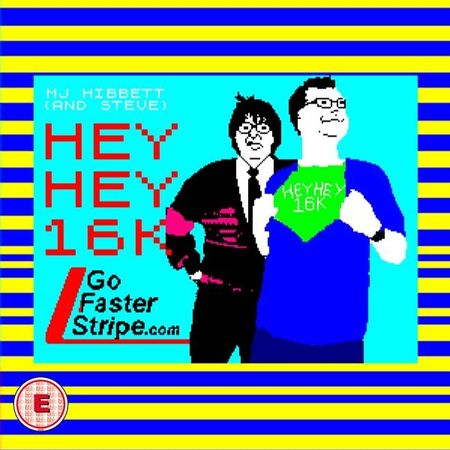 Media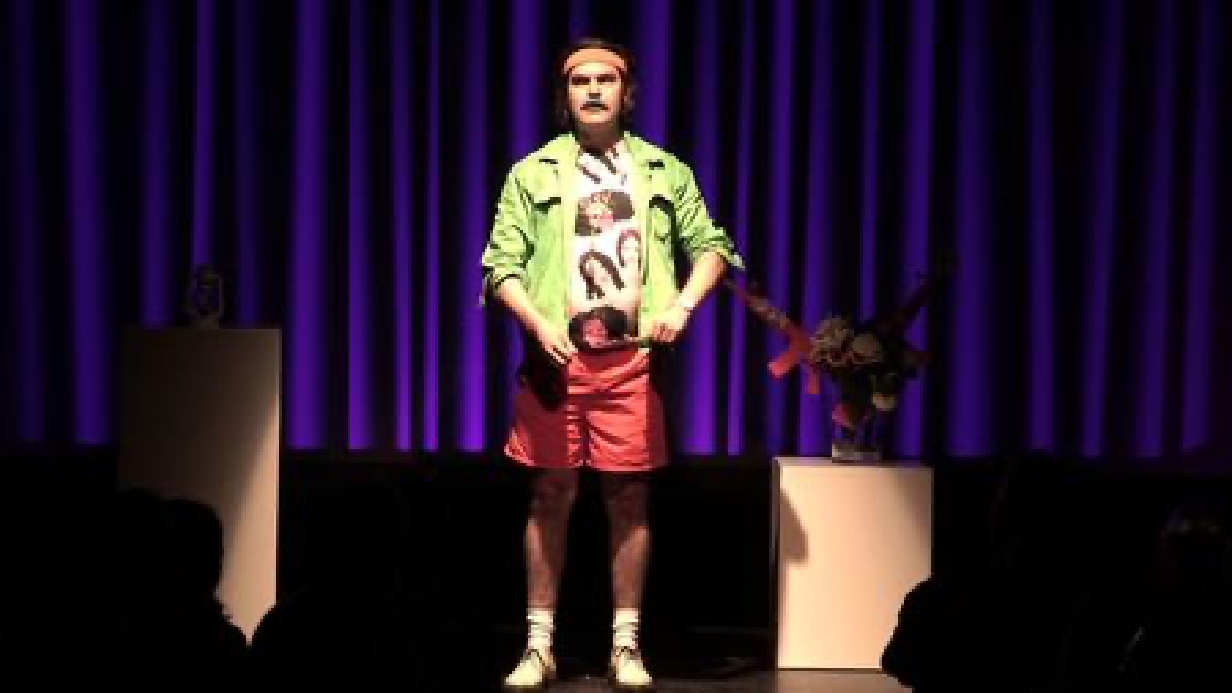 Further Info
Download Version Info
main show - 1gb
interview - 48mb
tap lesson - 33mb Download Info