Hello.
Welcome to
Go Faster Stripe.
We make and sell recordings of comedians that are tragically overlooked by the mainstream.
The shows are cheap - mostly £5 for a download or £12 for a proper old school DVD. They come in the sort of cardboard wallets you used to get with free DVDs from newspapers. That's the kind of forward thinking that keeps the price down and our profits up.

There's lots of other stuff too, like books, CDs, some records and one Top Trumps style game.

If this is your first time here, you could do worse than checking out our CLUB . It's a great way to see what we are about and to support us. It's pretty cheap and you get loads of stuff!
Browse our full catalogue here
Mammoth Sale On Now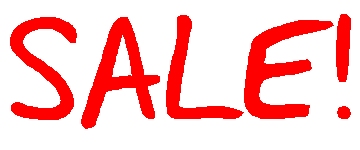 Everything must go
Each week we are offering a selection of DVDs for very little money.
News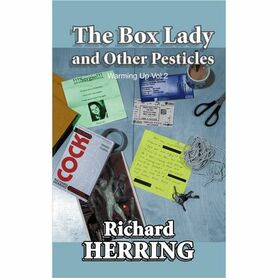 BUY BOOK
The Box Lady and Other Pesticles Reprint
(Some of) you asked for it, and now you can have it!

After extensive attempts to get it just right, we've just had 100 copies of Richard Herring's second book of blog entries reprinted. It's the second - and currently final volume of Rich's blogs from June 2003.

This compilation originally came out in 2012, so we are further from the book than the book was from the blogs. Blimey. Don't facts like that knock you out?

Anyhow, it's great, and includes loads of stuff that wasn't in the blogs. Most entries include extra info Rich has written about what was actually going on in his life.
Join The Go Faster Mailing List