"Ruby Wax: Frazzled" has been added to your cart
Ruby Wax
Frazzled
gfs-91Your passport to saner living
Drop dead gorgeous, sassy and smart, Ruby Wax brings her new five star one-woman show to the stage based on her number one best seller A Mindfulness Guide for the Frazzled. She's been honoured with the title of poster girl for mental illness; once crazy, now less so, she gives a tour of the mind – how to use it, not lose it.

Ruby Wax if you don't know is a much loved, U.S. born comedy-actor-writer of incredibly successful books and TV shows including script editor of "Absolutely Fabulous" and is a mental health campaigner. She graduated from Oxford three years ago (at a late stage) so she should know her stuff.

This show is your passport to saner living and is a follow up to her previous sell out show, book and DVD, "Sane New World."

This performance was recorded in Sept 2017 at the Leicester Square Theatre in London.
Ruby Wax
Frazzled
Purchase Options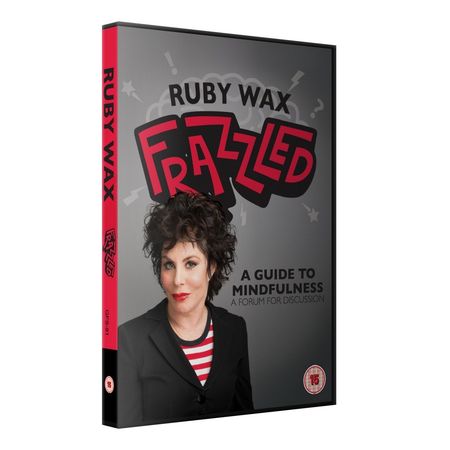 More from Ruby Wax
Further Info
Download Version Info
show
running time - 90 mins
filesize - 1.5gb Download Info