"Rob Kemp: The Elvis Dead (VHS edition)" has been added to your cart
Rob Kemp
The Elvis Dead (VHS edition)
gfs-113 VHSas nature intended
Please welcome The Elvis Dead. A work of pure beauty. And pure evil.

For a limited time you can get the show on it's rightful format - a VHS tape in an 80s style slipcase.

comes with
- a download code for the full show in HD
- a lyric book
- a cool postcard (with download code stuck on it)

Elvis Presley is the quintessential rock star icon. Bruce Campbell is the quintessential B-movie horror icon (and once appeared as Elvis in the soul-stealing mummy movie Bubba Ho-Tep).

Rob Kemp is not an icon as far as he knows, but he does love Elvis and horror, and has been told that he bears a passing resemblance to Bruce Campbell.

The Elvis Dead started as a throwaway comment in a comedy green room, and is the very definition of taking a joke too far.

So don your sequinned jumpsuit, strap a camera to a greased-up two-by-four and sing your way through as much of the plot of Evil Dead 2 as you can in an hour.

The cult hit of Edinburgh Fringe 2017, this multi-award-winning (and even multier-award-nominated) one-man-horror-comedy-mash-up was recorded for posterity as part of the fourth Go Faster Stripe Festival and frankly, Rob couldn't be happier about it.

Rob Kemp
The Elvis Dead (VHS edition)
Purchase Options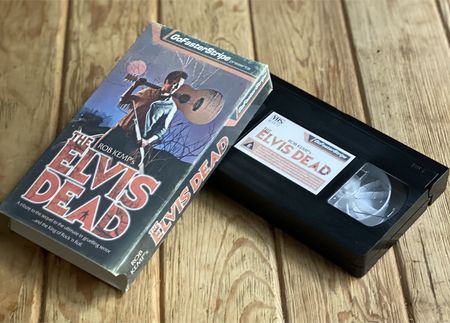 Media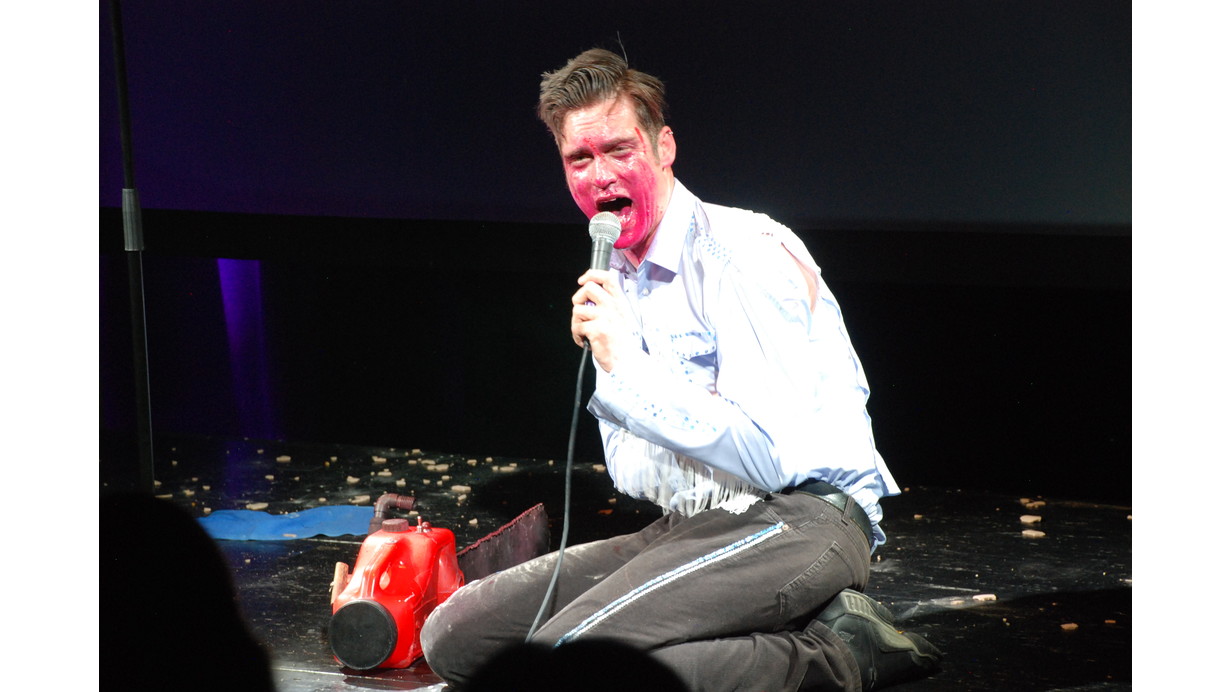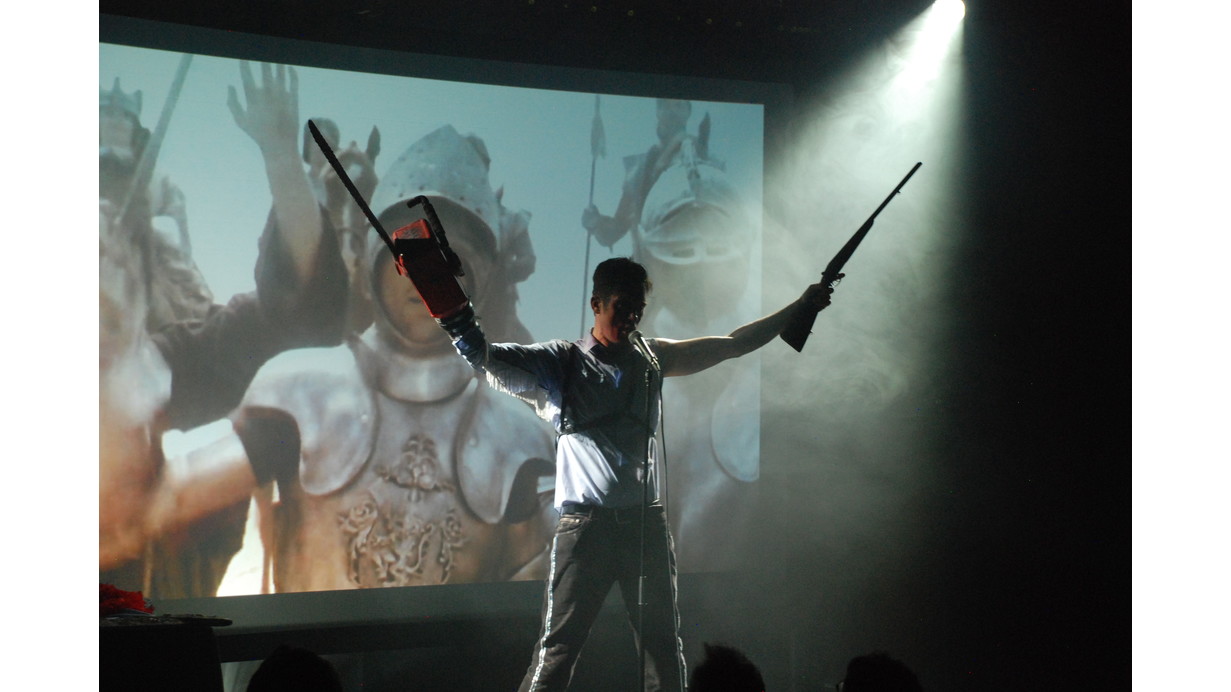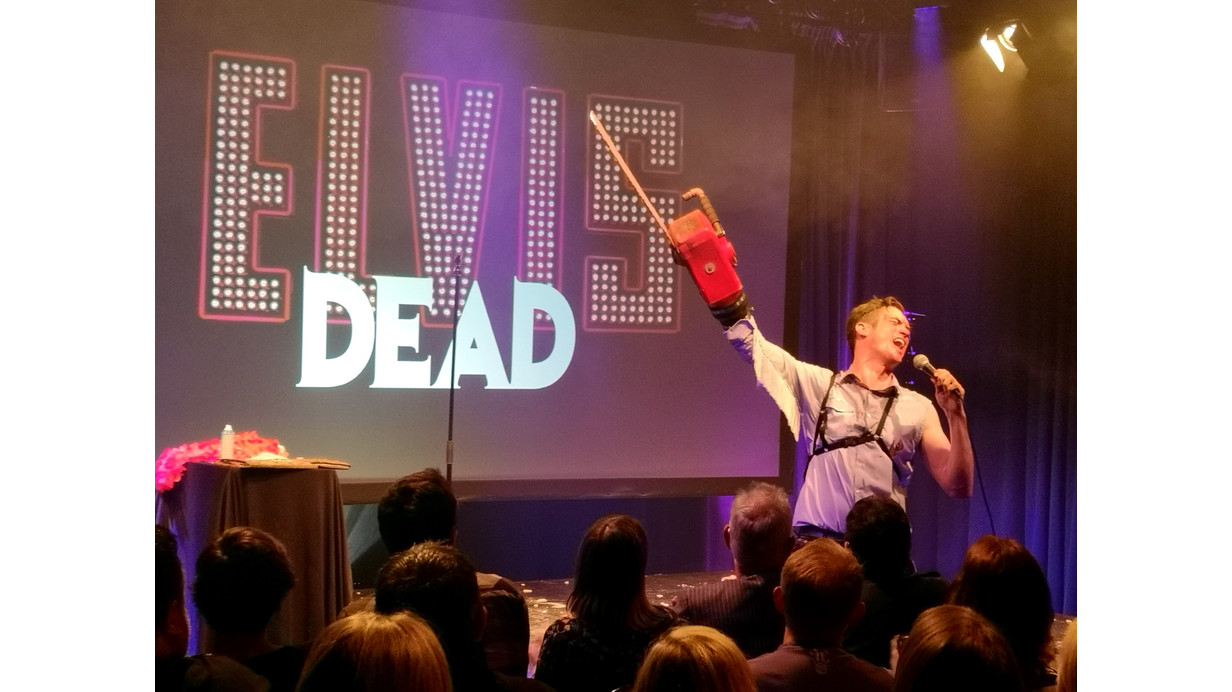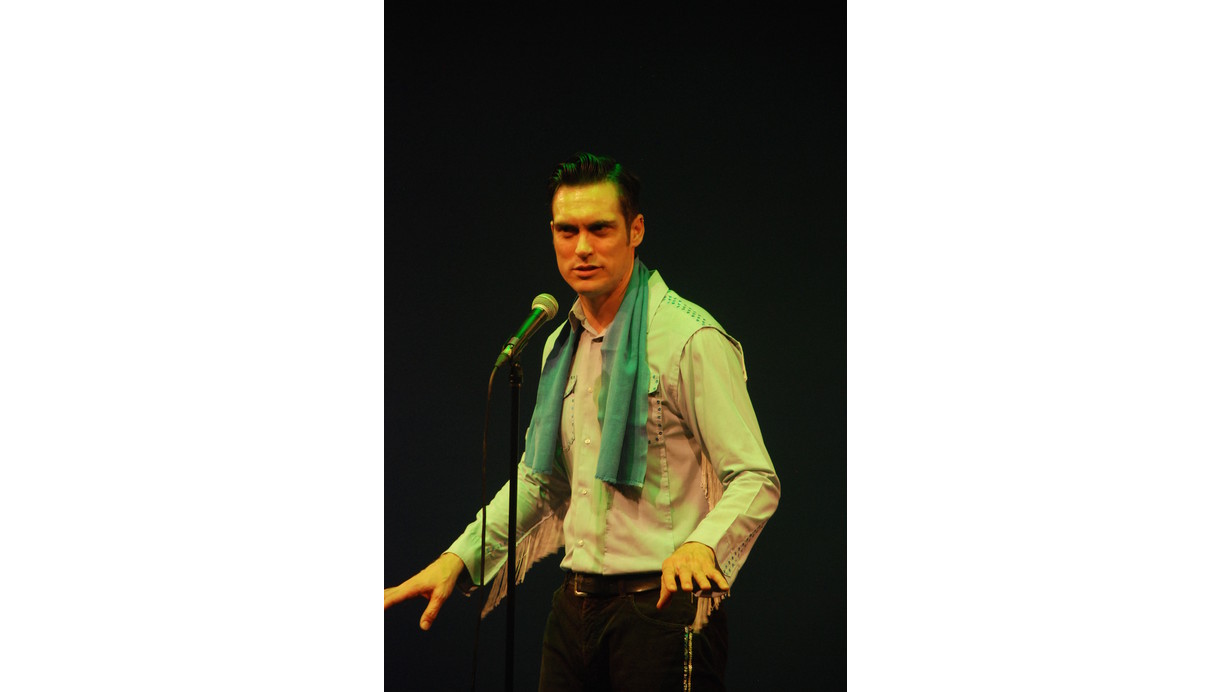 The comedian's inspired mashup of Evil Dead 2 and Elvis songs is much juicier than an ironic stunt
The Guardian
Further Info
Technical Info
download
running times
main show - 74 mins
extras - 25 mins
English subtitles
DVD9 - 16:9 - Region 0 - PAL - Stereo - In Colour
Download Version Info
main show
running time - 58 mins
filesize (720p) - 1.1gb
filesize (1080p) - 2.3gb
filesize (mp3) - 87mb

extras
Cut Bits
running time - 7 mins
filesize - 102mb

Interview
running time - 25 mins
filesize - 552mb

FX Test
running time - 3 mins
filesize - 59mb

1st Ever Performance
running time - 49 mins
filesize - 704mb

2nd Ever Performance
running time - 54 mins
filesize - 982mb

Original Show Trailer
running time - 1 min
filesize - 11mb Download Info