"Robin Ince: The Very Least Worst Of Robin Ince" has been added to your cart
Robin Ince
The Very Least Worst Of Robin Ince
gfs-533 of his least worst hours
Hopefully this is the least worst, but there might have been some things that were less worse that I forgot. These are ideas that popped up in various Edinburgh fringe stand up shows that were never filmed. It is a hotch potch, a confusion and a primal scream at times from a mind confused. I meant it all at the time, I wonder if I still do now.
Robin Ince 2013

We've tried to push the technical limits of what a DVD can do with this release. The 23 tracks that make up The Very Least Worst of Robin Ince will be shown in a different order each time you watch the show, and will be prefaced by one of eight different introduction videos.

Additionally, this disc is something of a *future* collectors' item, because for some reason (it was my fault) the disc + sleeve have come back from the printers with the wrong title on them. So although it looks like the DVD is called 'The Best of the Worst of Robin Ince', it isn't. We will be correcting this once our initial run of 1000 copies runs out. So essentially we are attempting to sell you a DVD with a big mistake right on the cover. I believe that makes us charming, rather than inept.
Robin Ince
The Very Least Worst Of Robin Ince
Purchase Options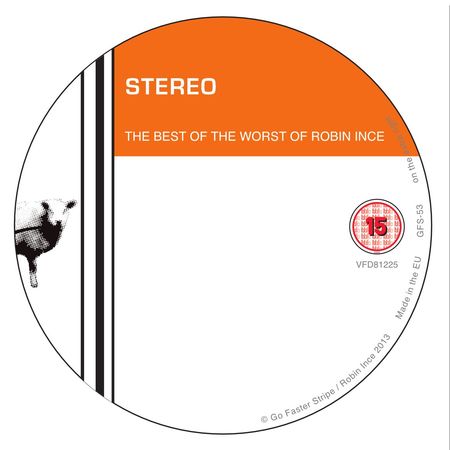 More from Robin Ince
Further Info
Technical Info
Running Time - 2hrs 17mins
Extras - 27mins
Special Secret Video if you watch the DVD on a computer - 23mins
DVD9 - 16:9
Region 0 - PAL
Stereo - in colour
Download a Large DVD Cover