"Adam Buxton's: Old Bits" has been added to your cart
Adam Buxton's
Old Bits
gfs-86
Here's a brand new show from Adam that we recorded in the BFI in London earlier in the year. It's hilarious. It was one of those nights where we had such a good time we couldn't wait to share it with you all.

The show was a best-of compilation of Adam's favourite routines from the past few years. In it, he talks about real life struggles that we can all relate to - working from home whilst trying to avoid the internet. Luckily for us he doesn't manage to keep away from it for too long, as we get to see his search history looking at the work of some beloved performers together with the views of the YouTube commentary community.

When relaxing away from the internet we are also treated to a selection of videos that Adam has made that give a pretty good insight into his home life. He even says 'my wife' in a robot voice.

But that's not all - Adam's easy going charm is on display in the Cut Bits extra. And for once, the cut bits are really worth watching. Also in the extras we've got a previously unseen Country Man. AND there's a couple of secret features that I can't possibly talk about here.

We've made quite an effort with the packaging too. The disc comes in a slim digipak case that will look splendid on the shelf, and opening the package up reveals Adam and friend reclining in the test card pose.

If physical items are not your thing then we have a download available too, and as usual, there's no copy protection on the disc or the downloadable files, because we use the honour system here.

Adam Buxton's
Old Bits
Purchase Options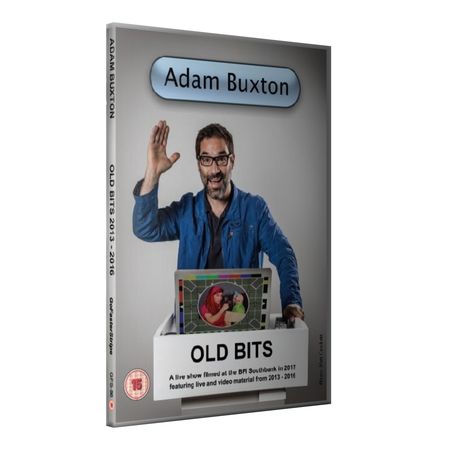 Media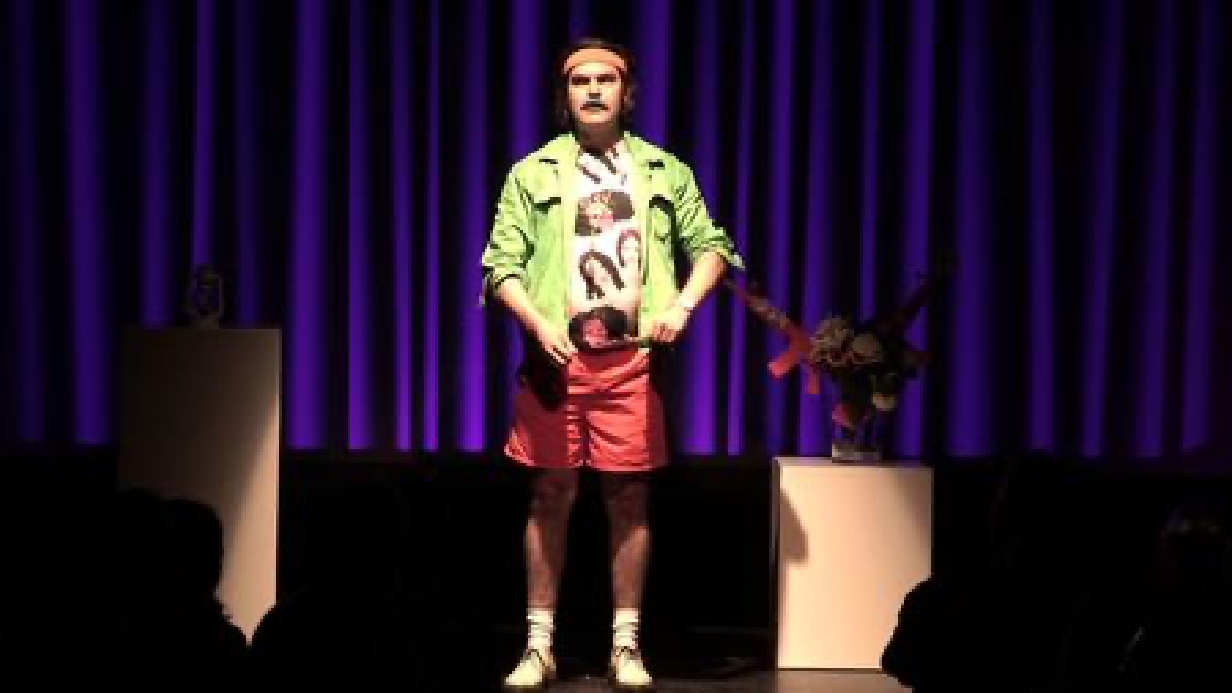 Further Info
Technical Info
running times
main show - 1hr 30min
extras - 25mins
DVD9 // Region 0 //
PAL // Stereo // In Colour

This disc contains a hi-res 720p mp4 file that you can play on your computer or suitable DVD player
Download Version Info
main show
running time - 90 mins
filesize - 1.5gb

cut bits
running time - 21 mins
filesize - 343mb
Country Man 6
running time - 4 mins
filesize - 94mb Download Info