"George Egg: Anarchist Cook" has been added to your cart
George Egg
Anarchist Cook
gfs-107One Man, One Hotel Room, Three Courses
If you buy the physical version of this show, you'll emailed a download code to stream or download the show straight away, and then you'll be posted the three recipe cards containing all the instructions you need to recreate the food George cooks in the show.

If you like food, you'll like this.

Internationally acclaimed comedian George Egg is also a rather fanatical self-taught cook with a somewhat anarchic approach to making meals. As obsessed with culinary matters as he is with comedic ones, and finding himself dissatisfied with the quality and cost of takeaways and room-service meals while touring the stand-up comedy clubs of the world, George embarks on a project to take matters into his own surprisingly capable hands. A surreal and absurd mix of stand-up comedy and striking innovation.

George Egg
Anarchist Cook
Purchase Options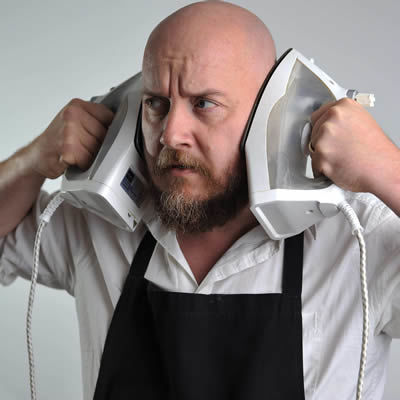 Further Info
Download Version Info
main show
running time - 68 mins
filesize 1080p - 2.6gb
filesize 720p - 1gb
filesize mp3 - 99mb


cut bits
running time - 2.5 mins
filesize - 29mb
Interview
running time - 15 mins
filesize - 328mb Download Info